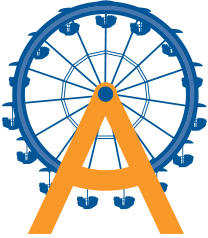 Your premier lender to the Outdoor Amusement industry
Watch
the Video
Hello &
Welcome
A company dedicated to helping you grow your business – A family committed to helping you bring entertainment and excitement to your patrons – A team with more than 60 years of combined experience in the Outdoor Amusement Industry…This is the foundation that OA Finance, LLC is built upon.
Make Your Dream a Reality
financing all aspects of the amusement industry
Ferris wheels, tilt-a-whirls, and merri-go-rounds – we finance all sorts of amusement rides.
With great power…you can do great things.
Let our specialized knowledge help with your next slide, pump or play structure.
Fried, Grilled, On-a-stick, or Shaken Up – we love it all!
Trucks, Living Quarters, or other support equipment – we can help with whatever you need.
Who doesn't love a good old fashioned carnival game?
meet the
OA Family
Paul Muller began Prairie Financial, Inc (a predecessor firm to OA Finance) in August 2000, with Pam & Wade Muller and Mark Walker joining him in the ensuing years.  The family business has since grown to become a vital link between customers and vendors in the equipment acquisition process.  We understand the joys and challenges that many of our clients, being family businesses themselves, face every day.
here's why.
Customers Love Us

Timely Service and quick turn-around
94% of our loan applications were approved last year
68% of our business is repeat borrowers

We offer seasonal payment structures